Best of Nepal Tour
Nepal is a small nation with a diverse culture and rich biodiversity. which is Home of the Mount Everest (8848m), the birthplace of Gautam Buddha, 10 UNESCO designated Sites, and 8 out of 14 Eight-Thousander peaks, Best of Nepal Tour facilitates the luxurious tour throughout the popular destinations around the country. Best of Nepal tour is a luxury tour that assimilates luxury road travel, perfect hotel stay, finest ethnic and international cuisines, and a best-guided tour of the major tourist destinations around Nepal.
The 10-days Best of Nepal tour begins upon your arrival at Kathmandu. You'll check into a luxury star-rated hotel at heart of the city. The initial leg of the tour will take you through numerous UNESCO World Heritage Sites; like Pashupatinath, Boudhanath, Swayambhunath, and durbar squares in Kathmandu, Patan, and Bhaktapur. Afterward, you'll drive to the nearest hill-station of Nagarkot to relish the beautiful sunrise and the panorama of the mountains. The tour advances to the west of Kathmandu and reaches Pokhara; a popular tourist getaway renowned for its adventure activities such as paragliding, bungee, and zip-lining. You'll get to witness the beautiful sunrise from the top of Sarangkot and explore the major tourist sites around Pokhara city including Davis Fall, Phewa Lake, Mahendra Cave, and the mountain museum.
Then, you'll descend south to the culturally rich city of Lumbini. A birthplace of Gautam Buddha, Lumbini is a UNESCO world heritage site and boasts of Mayadevi temple, Buddhist stupas, Peace Stupa, and the Ashoka Pillar built in 3rd BCE. You'll indulge in a complete cultural tour of the city. Afterward, you'll drive east to the exotic Chitwan National Park located in the Chitwan district. The oldest national park of Nepal and UNESCO heritage site boasts rich biodiversity and the endangered species of Royal Bengal Tiger and One-horned Rhino. Then, a full-day jungle safari, visit ethnic Tharu village, and an elephant breeding center. Then you'll make your way back to Kathmandu city.
Danphe Adventure Treks specializes in conducting treks, tours, and other tourism activities throughout the country. We have experienced professionals who are committed to providing the best experiences to our clients. On Best of Nepal Tour, we make the most luxurious of transportation, accommodation, and food services for your ease.
Trip Highlights
Visit the UNESCO world heritage sites in the Kathmandu Valley
Relish the sunrise view over the Himalayan ranges of Langtang, Everest, and Manaslu from Nagarkot viewpoint
Explore the natural and cultural treasures of Pokhara
Witness sunrise view over the Annapurna Himalayas from Sarangkot viewpoint
Mesmerize in the exploration of the Chitwan National Park and spot rare wildlife
Experience culture of the Tharu community
Trip Itinerary
Expand All
Shrink All
Day 01: Arrival in Kathmandu (1300m)

After your arrival at TIA (Tribhuban International Airport), a company representative will transfer you to the trip hotel. You can relax and refresh at the hotel. Later, you participate in a trek briefing at with our members of the company. Overnight stay at a hotel in Kathmandu.

Day 02: Kathmandu city tour (1300m)

Today, you'll embark on the sightseeing tour of the UNESCO World Heritage Sites in Kathmandu. You'll drive to Pashupatinath, a Hindu temple dedicated to Lord Shiva. Next is Boudhanath, the largest Buddhist stupa in Nepal located amidst the houses, shops, and alleys? Swayambhunath, next on the tour, is a Buddhist stupa located atop a small hill at the center of the city. While making your way back to the hotel, you'll drop by at the historical Hanuman Dhoka and explore Kathmandu Durbar Square. Overnight stay at a hotel in Kathmandu.

Day 03: Patan and Bhaktapur Excursion then drive to Nagarkot for sunset/sunrise view (2175m)

Today, you'll head south of Kathmandu city and enter the Patan Durbar Square. You explore the narrow alleys and corners and enjoy the traditional lifestyle, culture, and tradition of the indigenous Newar tribe. Afterward, you'll drive east to another historical city of Bhaktapur. Bhaktapur contains a pristine Bhaktapur Durbar Square with a 55-windowed palace, 5 storied temple, and numerous other temples and cultural monuments scattered throughout the area. After briefly exploring the city, you'll head 12.3km northeast towards Nagarkot. Overnight stay at a hotel in Nagarkot.

Day 04: Drive from Nagarkot to Pokhara (820m)

Nagarkot is a serene hill-station located 35km outside of Kathmandu. The hill-station is famous for the vantage point for catching the beautiful panorama of Everest, Manaslu, and Dorje Lakpa ranges. After enjoying the beautiful sunrise and the panorama of the mountains, you'll enjoy your breakfast and embark on a road journey from Kathmandu to Pokhara along the Trishuli River and numerous towns en route. Overnight stay at a hotel in Pokhara.

Day 05: Drive to Sarangkot for sunrise view and Pokhara sightseeing (820m)

You'll wake up early and make way towards the nearby hill-station of Sarangkot (1600m). Lying 10km outside of Pokhara city, Sarangkot is popular for the beautiful panorama of the nearby mountains of Annapurna, Machhapuchhre, Nilgiri, and Dhaulagiri ranges along with the scenic view of sunrise. Afterward, you'll embark on a full-day sightseeing tour of Pokhara to sites like Peace pagoda, Davis Fall, Mahendra Cave, Gurkha Museum, and Mountain Museum. Overnight stay at a hotel in Pokhara.

Day 06: Drive to Lumbini (150m)

After breakfast, you'll embark on a road journey down the south of Nepal. You'll drive 258km through the Siddhartha Highway to the culturally rich city of Lumbini. You encounter a massive river, enormous gorges, and numerous colorful towns en route. Lumbini lies in Rupandehi district close to India to the south. Overnight stay at a hotel in Lumbini.

Day 07: Excursion Lumbini and Drive to Chitwan | Evening village walk (415m)

Today, you'll embark on a cultural tour of the Lumbini city. Lumbini is popular for the UNESCO Heritage Site of Mayadevi Temple –a birthplace of Gautam Buddha, Ashoka Pillar, Bodhi Tree and numerous Buddhist stupas scattered around the temple site. The cultural tour will be well guided by your experienced tour guide. Afterward, you'll drive east of Lumbini to the touristic destination of Chitwan National Park. Overnight stay at a hotel in Chitwan.

Day 08: Full day jungle safari (415m)

Today, you'll embark on a full-day jungle safari inside the Chitwan National Park. The safari is facilitated by an elephant or a jeep. If you're fortunate enough, you get to witness some of the most exotic wildlife of Chitwan National Park namely One-horned Rhinos, Royal Bengal Tigers, Mugger crocodile, and Blackbuck. Afterward, you can embark on a boating trip down the Rapti River or visit the nearby elephant breeding center and ethnic Tharu village. Overnight stay at a hotel in Chitwan.

Day 09: Drive back to Kathmandu | Farewell Dinner (1300m)

Today, you'll drive back from Chitwan to Kathmandu. You'll cover a 148km stretch of road and drive for 6hr through the Terai and Hills of Nepal back to Kathmandu city. The journey goes along the Trishuli River through the Prithvi Highway. Once at Kathmandu, you'll be received by one of our representatives and escorted back to your hotel. In the evening, you will participate in a farewell dinner hosted by Danphe Adventure Treks. Overnight stay at a hotel in Kathmandu.
Gallery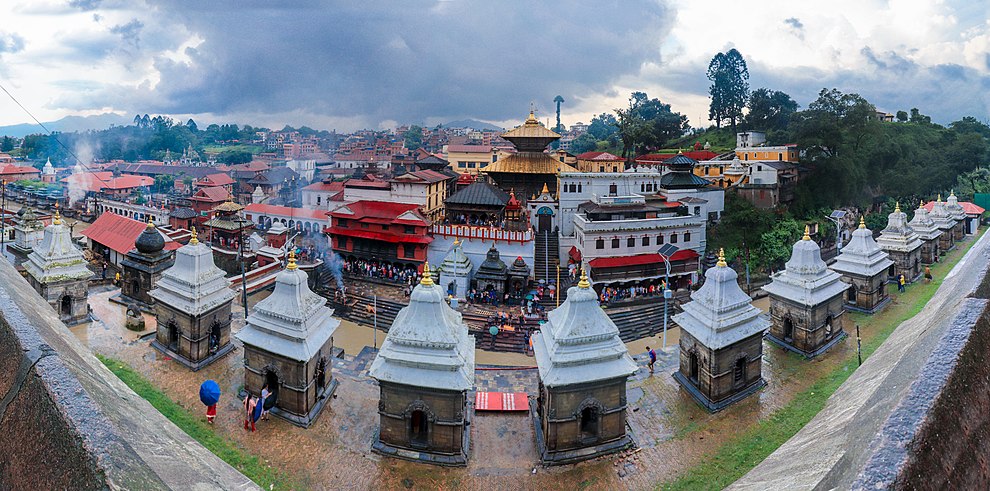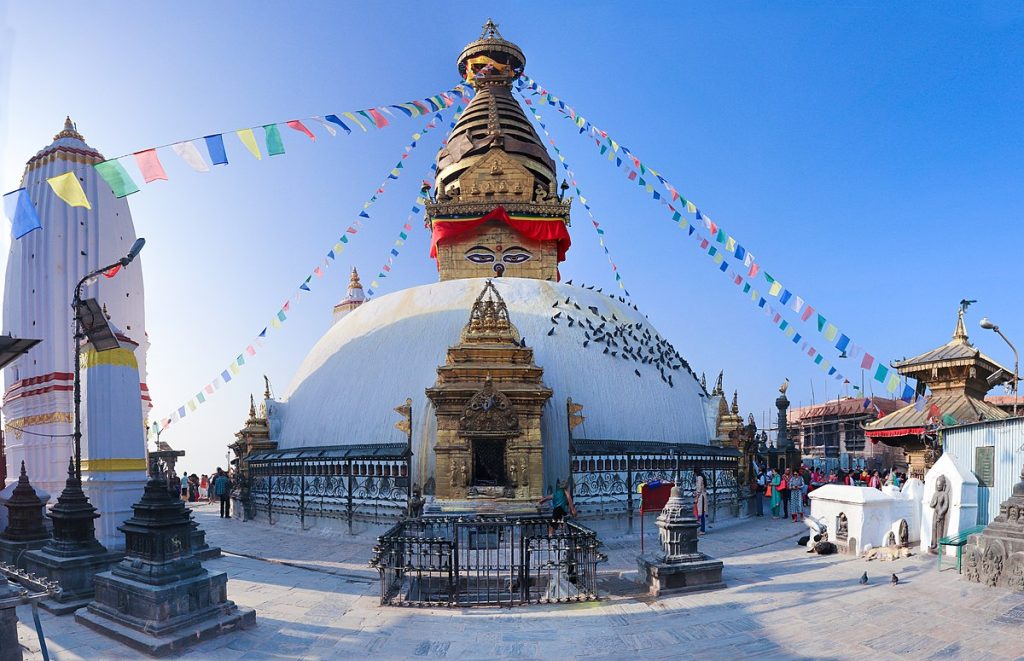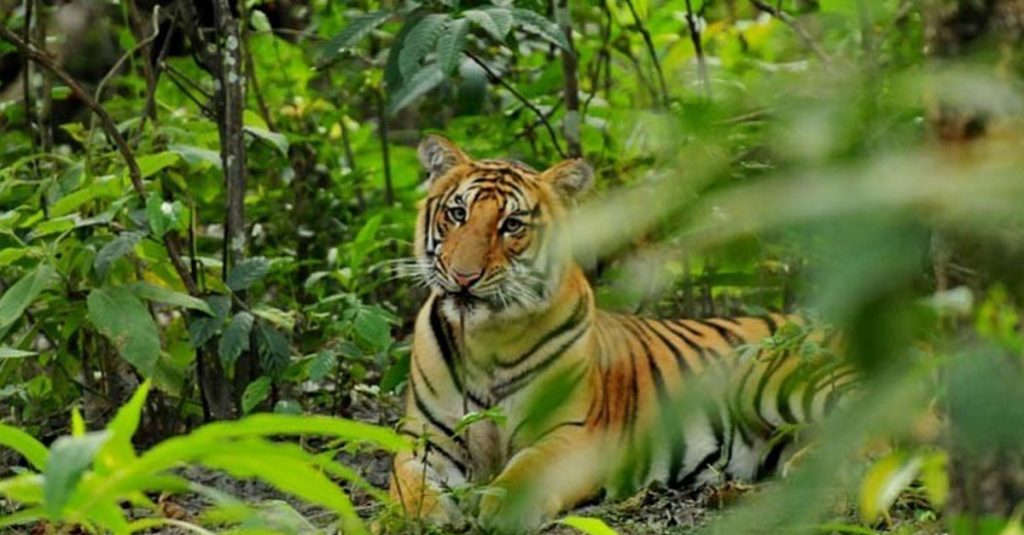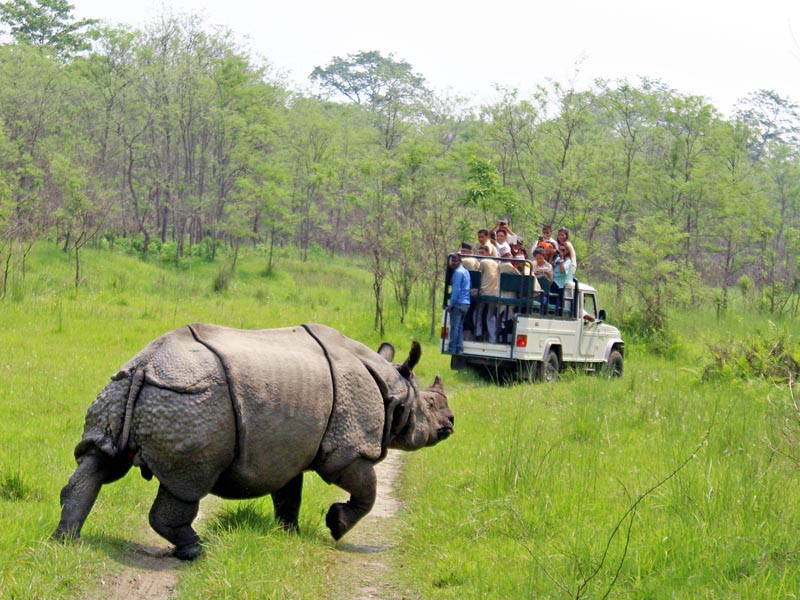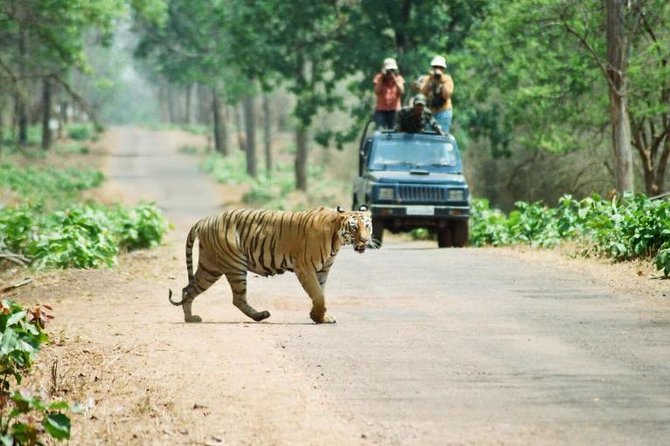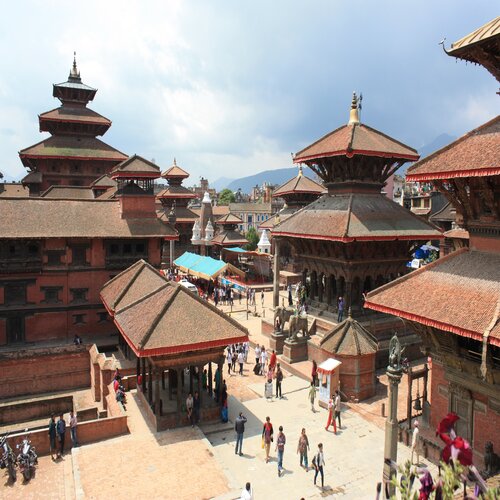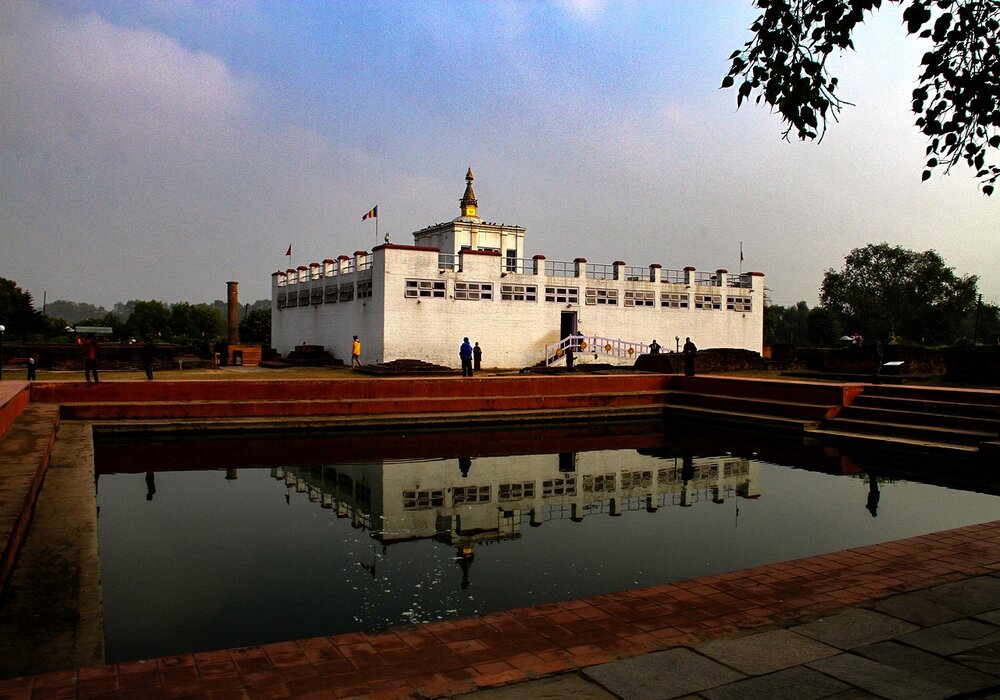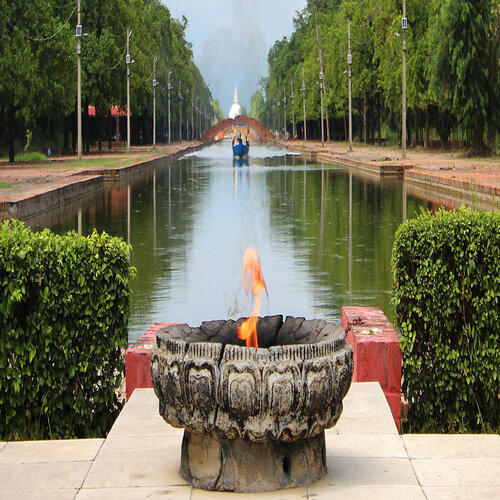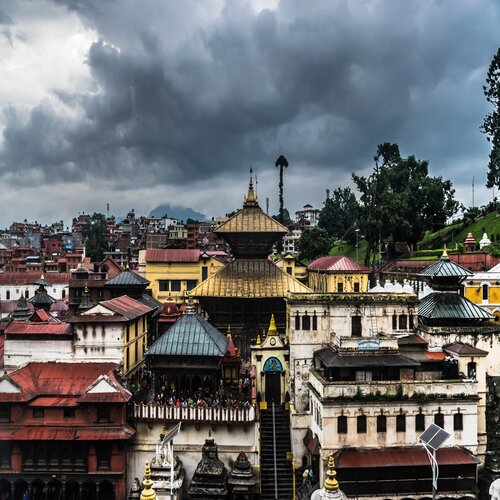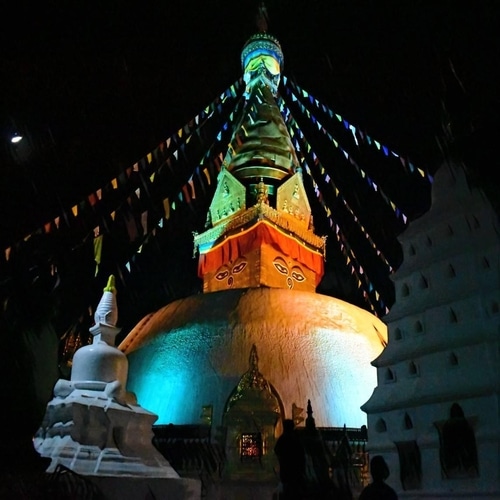 *All Inclusive Price*
$1200 USD
Prompt Online Booking
Well Arranged Itenary
Group Discount Available
Privacy Protected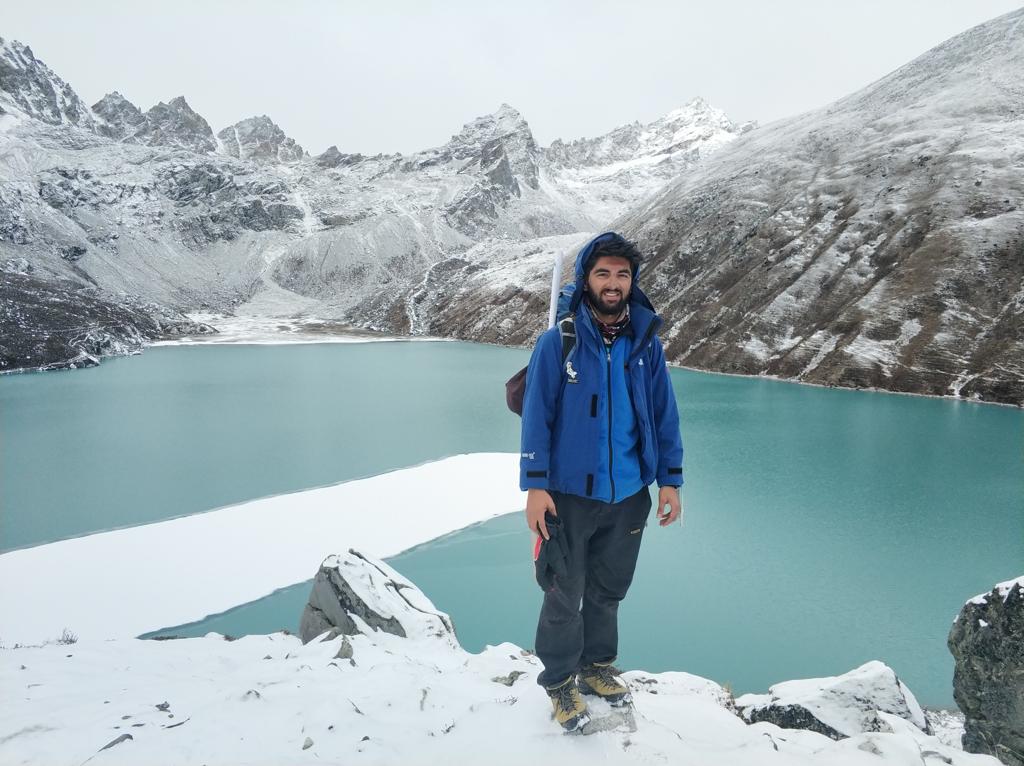 Any Question? Feel free to call our travel experts.