Nagarkot Changunarayan Hike
Nagarkot Changunarayan Hike is fairly easy to walk to the serene hill-station of Nagarkot offering a majestic panorama of the pristine Himalayan peaks and a beautiful sight of sunrise from the viewpoint at Nagarkot. Extending the hike to Changunarayan, a serene hill located nearby Nagarkot which is home to the Changunarayan Temple, exploration of a majestic world heritage site ensues. The hike is a bonanza considering the experience one can accumulate during the unraveling of natural beauty at Nagarkot and religious marvel at Changunarayan.
Nagarkot Changunarayan Hike begins at Kathmandu. The popular hill-station of Nagarkot lies 32km northeast to Kathmandu. The trip begins with an early morning ride to Nagarkot through the green fields and winding roads. You can witness the beautiful sunrise from the local viewpoint at Nagarkot. The vantage point at 2100m will also offer a scenic panorama of the Himalayan ranges including the Mt. Everest (8848m) and others in Annapurna, Everest, and Langtang ranges. After breakfast, you'll embark on the hike to Changunarayan. The trail from Nagarkot to Changunarayan gradually descends through the lush forested hills, terraced farmlands, and tiny settlements. You'll also pass through Tamang villages en route. You may encounter traditionally built houses designed with thatched roofs adjoined by a garden and shed for the cattle.
The Himalayan peaks including Ganesh Himal (7422m),  Langtang (7227m), Shishapangma (8013m), Gangchempo (6397m), Dorje Lakpa (6996m), and Gaurishankar (7134m) will be visible almost throughout the trail. Changunarayan is one of the oldest temples in Kathmandu valley, believed to have been built in the 5thcentury. The temple is also a UNESCO world heritage site and has been a major Hindu temple for its significance and history. Spring (March-May) and autumn (September-November) seasons guarantee best weather and mountain visibility.
Danphe Adventure Treks has been operating with zest and zeal to serve its clients and on doing so, we offer the finest of transportation, logistics, and guides for the trips. Our guides and trip members are locals with great experience and expertise. We also offer various trips with options to customize the treks also available to travelers in need of some tweaks.
Trip Highlights
An overview tour of UNESCO World Heritage Site of Changunarayan
Witness beautiful sunrise from Nagarkot viewpoint (2100m)
Relish the views of astounding Himalayan range including the Mt. Everest (8848m)
Easy hiking through the natural trail of Nagarkot and Changunarayan
Trip Itinerary
Expand All
Shrink All
Day 01: Full day plan

Early morning drive for the sunrise view from Kathmandu to Nagarkot

You'll wake up rather early on this day and begin the day with a drive to the hill-station of Nagarkot lying in the outskirts of Kathmandu city. Once at Nagarkot, you'll climb a small ridge to reach a local viewpoint from where you can enjoy the beautiful sunrise. You'll also be gifted with the majestic panorama of serene mountains in the Himalayan ranges of Annapurna, Manaslu, Langtang, and Everest. The Mt. Everest (8848m) is also visible on a day with good weather and clear skies. You can spend some time taking photos. The cool morning air at Nagarkot may send chills down your spine, hence, do care to wear enough warm clothes.

After Breakfast Hike from Nagarkot to Changunarayan |3-4 Hrs

You'll come down the ridge and head to a nearby restaurant to enjoy breakfast. After breakfast, you'll prepare to walk down the hills of Nagarkot towards Changunarayan. You'll make your way down through the terraced farmlands, tiny settlements, a Tamang village, and lush forest. After a brief rest at Telkot village, you'll continue the trek and descend all the way to Changunarayan Temple. The ancient Hindu temple of Changunarayan is a UNESCO World Heritage Site. It is located atop a hill named Changu or Dolagiri. Dedicated to Lord Vishnu, one of the Hindu trinity, thousands of pilgrims visit the religious site every year to pay homage.

Drive Back to Kathmandu

After a brief visit to the temple and the surrounding, you'll catch your commute back to the hotel. You'll retrace your path and drive through Araniko Highway back to your hotel. You can rest and spend the rest of the day as you prefer.
*All Inclusive Price*
$80 USD
Prompt Online Booking
Well Arranged Itenary
Group Discount Available
Privacy Protected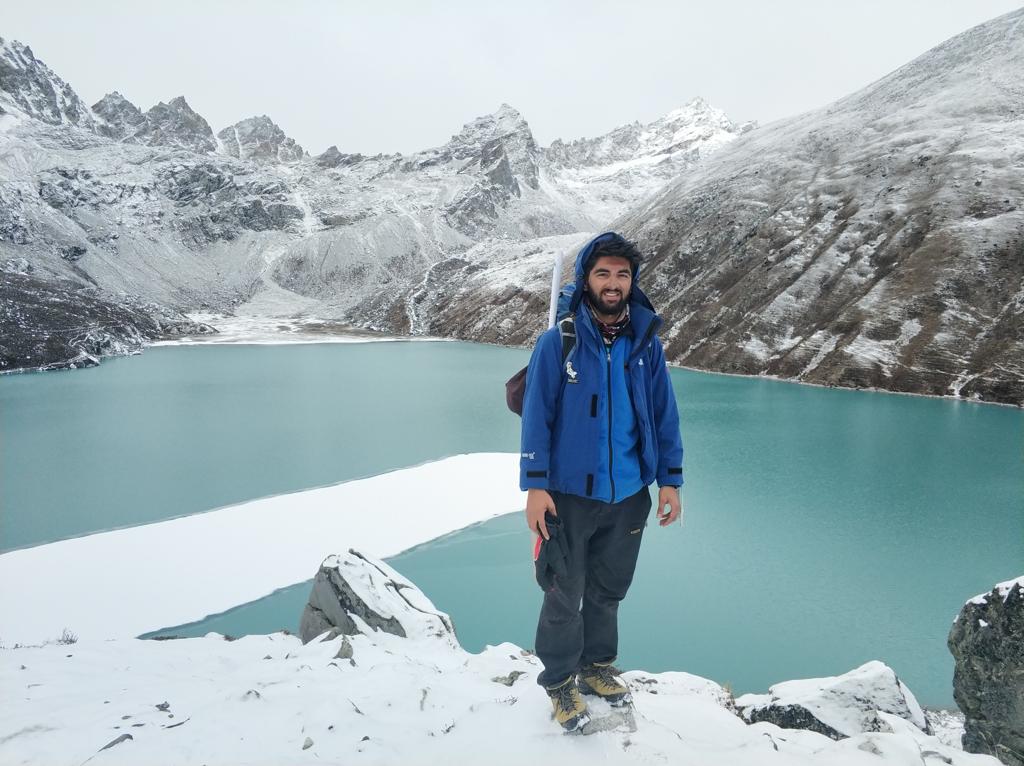 Any Question? Feel free to call our travel experts.