Bhutan Cultural Tour
A small Himalayan nation, Bhutan is flanked between the Asian giants India and China. Bhutan is famous to the outer world for its immense Buddhist culture and a primitive lifestyle that is perfectly nestled in the growing urbanization. The Bhutan Cultural Tour in this culturally diverse nation will acquaint you with the ascetic lifestyle of the monks, greenery as far as the eye can see, and an amazing feeling of freshness and clarity.
Bhutan Cultural Tour commences from your arrival in Kathmandu and later getting on the flight and heading to Bhutan. As you arrive at Paro Airport, you'll feel an amazing blast of fresh air and greenery. Head to the capital of Thimpu and marvel at the delightful sites in this city. Here, you'll find a delicate balance between urbanization and culture. Thimpu consists of numerous landmarks like the Tashichho Dzong, Changangkha Lhakhang, and the Buddha Dordenma statue. These monuments provide the travelers with a brief insight into life in current Bhutan and the thousands of years of history it carries with it. Take some time to try delicious cuisine as well. A scenic drive through the Punakha valley along with dazzling scenery of Mt. Jomolhari (7326m) takes us to Trongsa. In Trongsa, we visit the Thrupang palace which stands out amidst the greenery.
Learn more about it as you interact with the locals here and don't forget to take pictures! From Throngs, the scenic drive goes through the Kiki la pass and Yotong La pass until we arrive at Bumthang. This culturally rich town is basically a goldmine as it boasts many beautiful sights. Explore sights like the Jambey Lhakhang and Kurje Lhakhang and find meaning about Buddhism. A short drive takes us to Punakha and after spending a night there, we depart from Bhutan and head to Kathmandu where the trip shall ultimately end.
We, at Danphe Adventure Treks, value the needs and demands of our clients more than anything else. We have years of experience so, you can rely on us as we provide quality service at affordable prices. With plenty of trip packages and customizations, we allow you to fully experience Bhutan.
Trip Highlights
Scenic drive through the Yotong La Pass and Kiki la pass
Explore beautiful sites like Tashichho Dzong and Changangkha Lhakhang
Visit the Buddhist temple of Jambey Lhakhang and Kurje Lhakhang
Experience the Bhutanese culture heavily influenced by Buddhism
Trip Itinerary
Expand All
Shrink All
Day 01: Flight from Kathmandu to Bhutan, Paro airport and drive to Thimpu (2350m)

Fly from Kathmandu to Bhutan on an airplane and upon arrival in Bhutan, meet our representative who will transfer you to your hotel. You can also stroll around the streets in Thimpu for the rest of the day. Overnight stay at a hotel in Thimpu.

Day 02: Explore Thimpu (2350m)

Acquaint yourself with the Cultural delights at Thimpu. Today, we will be exploring the numerous landmarks of Thimpu which comprises sites like Tashichho Dzong, Changangkha Lhakhang, and the Buddha Dordenma statue. The capital of Bhutan still preserves its antiquities but is slowly heading towards modernization. Visit the Bhutan textile museum and don't forget to taste the delicious cuisine as well. Overnight stay at a hotel in Thimpu.

Day 03: Drive from Thimphu to Trongsa (2200m)

Get up early and get on a private vehicle or a public vehicle to head towards Trongsa. The drive is pretty lengthy and it ascends until the Dochula pass which later descends to the Punakha valley. Enjoy the sight of Mt. Jomolhari (7326m) and go through villages like Rukubji and Sephu to arrive at Trongsa. Overnight stay at Trongsa.

Day 04: Explore around Trongsa Palace and monasteries (2200m)

Today, we will explore the Trongsa city of Bhutan. The major landmark of the day is the Trongsa palace or the Thrupang palace. The palace sits on the hillside and was used by ancient rulers to rule the kingdom. It is also the birthplace of the third king of Bhutan. Breathe in hundreds of years of history of this ancient building and visit other parts of Trongsa. The architectural buildings amidst the greenery are pretty eye catching. Overnight stay at Trongsa.

Day 05: Drive from Trongsa to Bumthang (2800m)

The drive lasts for about 2 hours and covers roughly 80 km. The road crosses the Yotong La Pass and later goes through the Chumey valley. Along the way, we will cross villages like Zugney, Parker, and the Kiki la pass. We finally arrive at Bumthang. Upon arrival, explore the town and later head towards the hotel. Overnight stay at Bumthang.

Day 06: Bumthang Sightseeing and drive back to Punakha (1310m)

Bumthang is a traveler's paradise both in terms of culture and history. The city boasts numerous architectural marvels that flaunt decades of history. Visit the Jambey Lhakhang temple to learn about the art of Buddhism and visit the Kurje Lhakhang as well. The Tamzhing monastery calls travelers to explore its many wonders. After sightseeing, we will head back to Punakha where we shall spend the night. Overnight stay at Punakha.

Day 07: Final day at Bhutan, and fly back to Kathmandu (1300m)

Today is your final day in Bhutan and after having a delicious lunch, fly to Kathmandu via the Paro Airport. Upon arrival in Kathmandu, transfer to your hotel. After resting for a while, you can head to the streets in the city to shop for gifts and souvenirs. Overnight stay at a hotel in Kathmandu.

Day 08: Rest/Departure

Today is the final day of your trip and our representative will drop you off at the Tribhuvan International Airport for your final departure. Prior to leaving for the airport, you can explore the nearby areas in Kathmandu. We wish you a safe flight.
*All Inclusive Price*
Prompt Online Booking
Well Arranged Itenary
Group Discount Available
Privacy Protected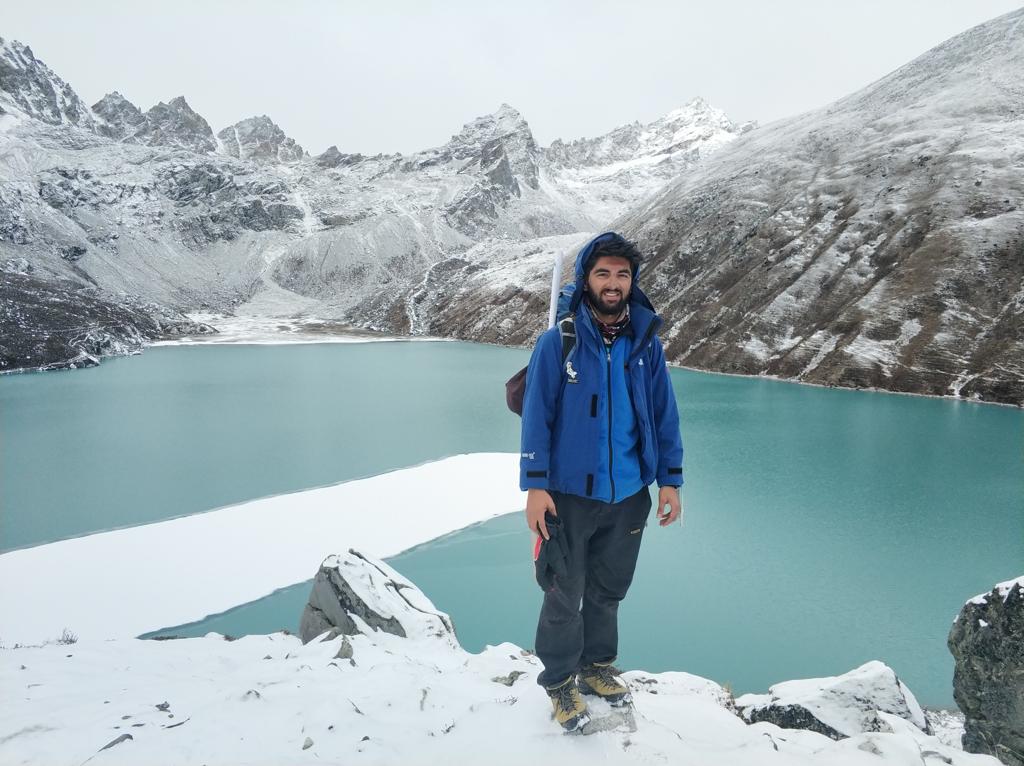 Any Question? Feel free to call our travel experts.