Kazi Kalu Pande, also known as Vamshidhar Pande, was born in 1713 A.D. in the Gorkha district. He was the son of Kazi Bhimraj Pande. Kalu Pande was a prominent politician who later joined the army and served as the chief commander of the Gorkhali force. He played a significant role in the expansion and unification of Nepal under the leadership of King Prithivi Narayan Shah. Tragically, Kazi Kalu Pande lost his life in the first battle of Kirtipur in 1757 A.D. during the annexation of the Kathmandu Valley. His contributions to the early formation of Nepal and his bravery on the battlefield have left a lasting legacy in the country's history.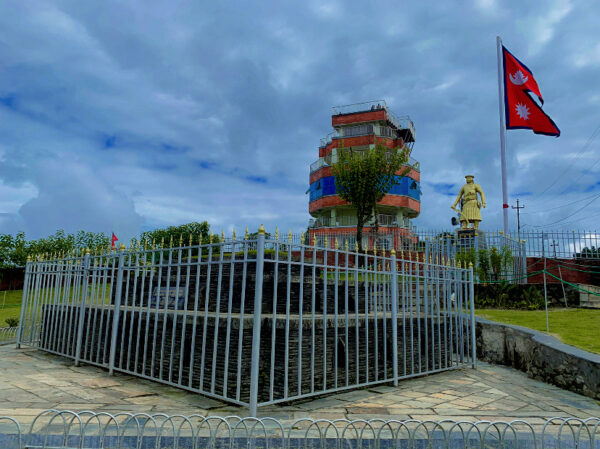 Kazi Kalu Pande Memorial Park is a well-known historical and religious site located in the western part of Kathmandu, within the Chandragiri municipality. Situated at the corner of the city, the park offers stunning views of the surrounding hills of Kathmandu Valley, as well as the Ganesh Himal and Langtang Lirung mountains. extending up to the borders Dhading districts.
Within the park, there is a small Manakamana Temple, which was established by Gorkha soldiers following their victory in battle. This temple adds to the religious significance of the area. Additionally, visitors can find the stone memorial (Samadhi) and statue of Kazi Kalu Pande, the great warrior, making it an attraction for tourists and history enthusiasts alike. The park's serene atmosphere and its historical and religious importance make it a popular destination for both locals and tourists visiting Kathmandu.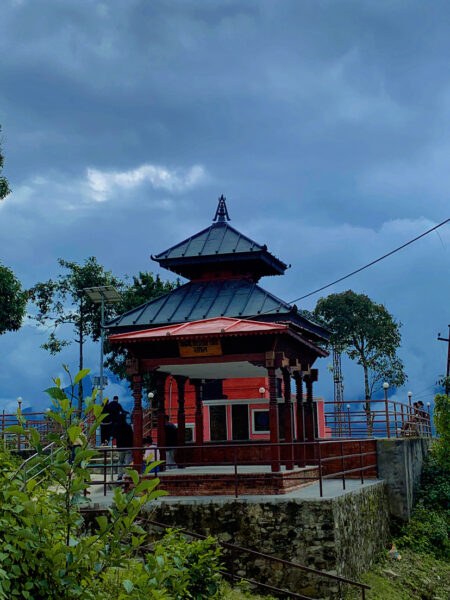 How to reach there
Certainly, there are several options to reach Kazi Kalu Pande Park. Visitors can choose to travel via Naikap, Sitapaila, or Balambu. All of route are well-connected by black-topped roads leading up to the park. These routes offer convenient access for those using vehicles.
For those who prefer a more scenic and adventurous approach, the footstep trail from Thankot to Nagdunga through Bad Bhanjyang village provides an excellent hiking option for those who want day hike in Kathmandu. This trail allows nature enthusiasts to walk through forests and villages, offering a unique and immersive experience on the way to Kazi Kalu Pande Park. Hikers can enjoy the natural beauty and tranquility of the surroundings while trekking through this route. If you want to use different route starting hike from Ramkot is alternative option.
Note: Numerous lodges and forest camps surround Kazi Kalu Pande Memorial Park, offering comfortable accommodation and guided outdoor activities for tourists and nature enthusiasts.
Post Tags:
Annapurna Region Trek
Everest Region Trek
Trekking
Expedition
Affliations
We are Associated and Certificied with