Introduction
Embarking on a trekking adventure in Nepal's Himalayan region is an exhilarating experience that offers breathtaking landscapes and a chance to connect with nature.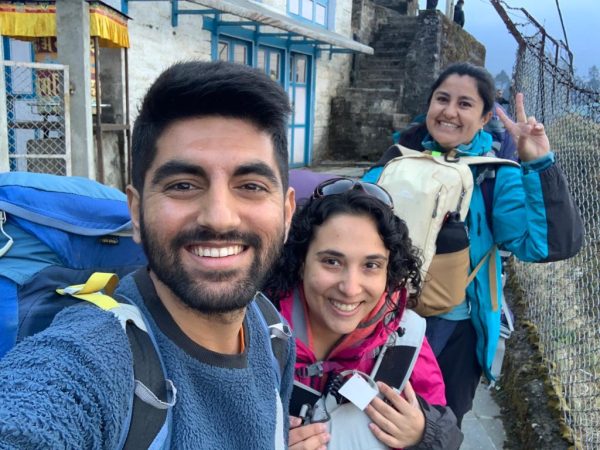 However, with recent changes in regulations and safety concerns, it has become mandatory for foreign trekkers to hire a trekking guide. In this blog, we will explore the reasons behind this requirement and provide you with essential information on how to hire a trekking guide in Nepal.
Understanding the Role of a Trekking Guide: A trekking guide is not just a companion on the trail; they play a vital role in ensuring your safety, providing valuable information about the surroundings, managing logistics, and facilitating communication with the locals. They are certified by the Trekking Agencies' Association of Nepal (TAAN) and possess extensive knowledge of the Himalayan regions.
Differentiating Trekking Guides and Porters: While trekking guides are responsible for guiding and organizing your trek, porters are physically fit individuals who carry your trekking gear. Guides handle navigation, accommodation bookings, and provide insights into the region, while porters assist with carrying the load. Understanding their roles will help you make informed decisions regarding your trekking team.
Hiring Options: There are two primary ways to hire a trekking guide and porter in Nepal: through trekking agencies or independent guides. Trekking agencies offer comprehensive packages that include transportation, accommodation, meals, and guide services. On the other hand, independent guides are self-employed and can be hired directly. Each option has its advantages and considerations.
Hiring Through Trekking Agencies: Trekking agencies provide a convenient and reliable option for hiring guides and porters. You can visit agencies in Kathmandu or research and book online in advance. Agencies offer insured guides and can arrange porters if needed. Booking in advance ensures availability, especially during peak trekking seasons, but limits your chance to meet the guide in person before finalizing the arrangement.
Independent Guides: Independent guides can be found in popular trekking areas or through recommendations from hotels. They are often cheaper but may lack insurance. Hiring independent guides is suitable if you have recommendations from trusted sources who have worked with them before. Ensure you verify their license and insurance proof to avoid scams.
Cost of Hiring Guides and Porters: The cost of hiring trekking guides and porters varies depending on the trekking region. Popular destinations like the Everest and Annapurna regions have well-established trails, making the cost relatively lower. Remote and restricted areas such as Upper Mustang and Kanchenjunga require special permits and entail higher costs. We provide estimated daily wages for guides and porters in various regions.
Inclusions and Exclusions: When hiring guides and porters, certain costs are generally included, such as daily wages, accommodation in mountain lodges, and meals. However, transportation or flight fares to the trailhead and tips are typically not included. It is important to clarify these details with your guide or trekking agency in advance.
Conclusion:
Hiring a trekking guide in Nepal is now a mandatory requirement to ensure the safety and well-being of trekkers. Trekking guides play a crucial role in facilitating your trekking adventure, offering guidance, organizing logistics, and sharing valuable insights. Whether you choose to hire through trekking agencies or independent guides, make informed decisions based on your preferences and budget. Remember, investing in an experienced and qualified trekking guide will enhance your trekking experience and ensure a memorable journey in the Himalayas.
Thank you for reading! We hope this will help you to plan your trip to Nepal!
Post Tags:
Annapurna Region Trek
Everest Region Trek
Trekking
Expedition
Affliations
We are Associated and Certificied with