Tibet Tour
Lying on the other side of the high Himalaya on the Tibetan plateau, Tibet is a land of spirituality, history, and mystery. A brief Tibet Tour takes you in an exciting journey into the 'Forbidden City' amidst the centuries-old monuments. With an average altitude of over 4000m, Tibet is called the roof of the world. Tibet Tour covers the culturally adorned sites with Buddhist influence including numerous monasteries, palaces, and other monuments.
The 6-day tour begins at Kathmandu upon your arrival. The first leg of the tour takes you on a cultural journey of the historical Kathmandu city. You'll get to witness the pristine UNESCO World Heritage Sites around Kathmandu. You'll obtain your VISA and the flight to Lhasa from Kathmandu. The 1.25hr trans-Himalayan flight goes over the Himalayas to Lhasa. Entering Lhasa was prohibited for the foreigners for ages. Heinrich Harrer was the first European to extensively travel Tibet and write a travelogue on his journey.
Lhasa is a pot of historical and cultural gem. You'll get to witness major religious and cultural landmarks including Potala Palace, Jokhang Temple, Norbulingka, Barkhor Market, Sera Monastery and few other major cultural sites. Potala Palace, the winter residence of Dalai Lama, is a remarkable architectural building and a UNESCO world heritage site. Similarly, Norbulingka, the summer residence of Dalai Lama, and numerous other monasteries offer insight into Tibetan Buddhism You'll also get to observe the greater culture, lifestyle, tradition, and ethnic cuisines of the Tibetans along with great hospitality. The 6-day Lhasa Tour is facilitated by private vehicles, expert local guides, and convenient hotels. The Tibet Tour can be undertaken from March until November. Traversing during winter can be difficult due to harsh weather conditions.
Wee, at Danphe Adventure Treks, specialize in trips around Nepal. Tibet and Bhutan are also other countries where we have expanded our operation grounds too. During the Tibet Lhasa Tour, we offer you the opportunity to explore Tibet and its remarkable exhibition of Buddhism. With experienced guides, comfortable accommodation, and pleasant transportation, the Tibet Tour is a trip beyond the Himalayas.
Trip Highlights
Explore the historic UNESCO world heritage sites in Kathmandu
Relish the sights of mountain ranges like Everest, Langtang, and Kanchenjunga on a flight to Lhasa
Explore one of the most beautiful architectural design in the world at Potala Palace
Visit illustrious monasteries like Drepung and Sera
Learn the culture, lifestyle, and influence of Buddhism in Tibet
Trip Itinerary
Expand All
Shrink All
Day 01: Arrival in Kathmandu (1300m)

Upon your arrival at Kathmandu, the representative from Danphe Adventure Treks will warmly receive you at the Tribhuvan International Airport and escort you to your hotel. Once at the hotel, you will check-in and meet your tour guide to discuss the trip. In the evening, you can choose to go out and explore the market or shop essential tour gears, accessories, goodies, or snacks. Overnight stay at a hotel in Kathmandu.

Day 02: Kathmandu Sightseeing and Visa Preparation

You'll hand over your passport and other documents to our representative who'll help obtain the Chinese VISA. Afterward, you'll embark on a full-day sightseeing tour of the UNESCO World Heritage Sites in the Kathmandu city. Some of the magnificent sites you'll get to witness are Kathmandu Durbar Square, Boudhanath, Swayambhunath, and Pashupatinath. Your guide will explain you about the sites. If you have any question, you can direct it to your tour guide. Overnight stay at a hotel in Kathmandu.

Day 03: Fly from Kathmandu to Lhasa – Tibet (3650m)

After an early morning breakfast, you'll drive to the airport. Today you'll fly 609 km northeast to the capital of Tibet in a Trans-Himalayan flight. The flight from Kathmandu to Lhasa may last around 1hr 25min and will take you over the Himalayan range to the arid Tibetan plateau. You can witness some of the most pristine sights of Everest, Lhotse, Makalu, and Kanchenjunga ranges en route to Lhasa. Once at Lhasa, you'll drive to your hotel and check-in. Overnight stay at Lhasa.

Day 04: AM: Potala Palace PM: Sera Monastery and Norbulingka

Today, you'll embark on a guided tour of the Lhasa city. You'll make your way towards the historic Potala Palace, the winter palace of the former Dalai Lama. After visiting Potala Palace, you'll make your way towards the nearest Sera Monastery. One of the "great three" monasteries of Tibet, Sera Monastery is located 2km north of Lhasa. Afterward, you'll visit Norbulingka palace. Also known as the summer palace, it was built in 1755 and was inhabited by the Dalai Lamas 1780s up until the 14th Dalai Lama's exile in 1959. Overnight stay at Lhasa.

Day 05: AM: Drepung Monastery PM: Jokhang Temple and Barkhor market

Today, you'll visit another three historical and cultural monuments in Lhasa. Drepung Monastery is a Buddhist shrine which makes one of the three great monasteries in Tibet. Afterward, you'll make your way towards Jokhang Temple is a serene Buddhist temple located in the Barkhor market in Lhasa. After visiting the temple, you'll go out to explore the Barkhor market. Barkhor market comprises of narrow streets and a public square located around the Jokhang Temple premise. The pilgrims make a devotional circumambulation around the Jokhang temple every day at Barkhor market. Overnight stay at Lhasa.

Day 06: Fly back to Kathmandu

You'll catch your flight back to Kathmandu from Lhasa. A short flight over the pristine Himalayas will bring you back to the historical Kathmandu city. You can some of the most exquisite aerial sights of the Potala Palace, desert-like Tibetan plateau, and the Himalayas. Upon arrival, you'll be escorted to your hotel. The trans-Himalaya flight will fly over the Himalayas of Nepal. Overnight stay at a hotel in Kathmandu.
*All Inclusive Price*
Prompt Online Booking
Well Arranged Itenary
Group Discount Available
Privacy Protected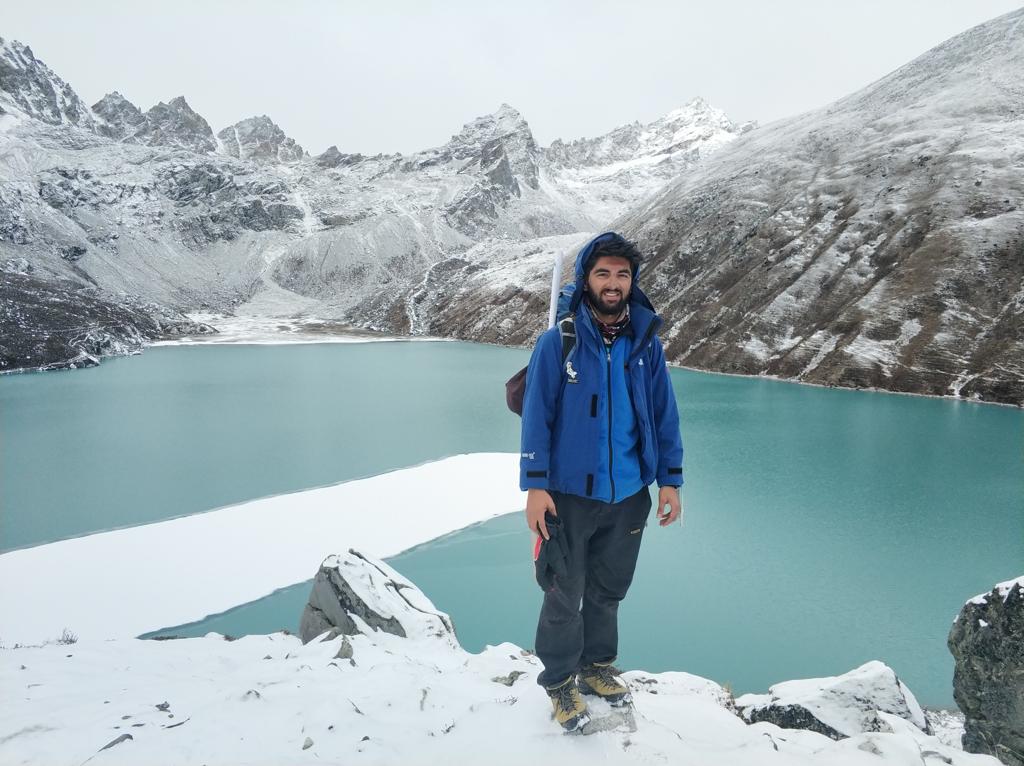 Any Question? Feel free to call our travel experts.